Changed your mind on your order? No problem…
Waiting acceptance: the seller hasn't accepted the order
In this case, you can cancel your task immediately.
Select My Account, My Purchases
In red, you will find "cancel Order"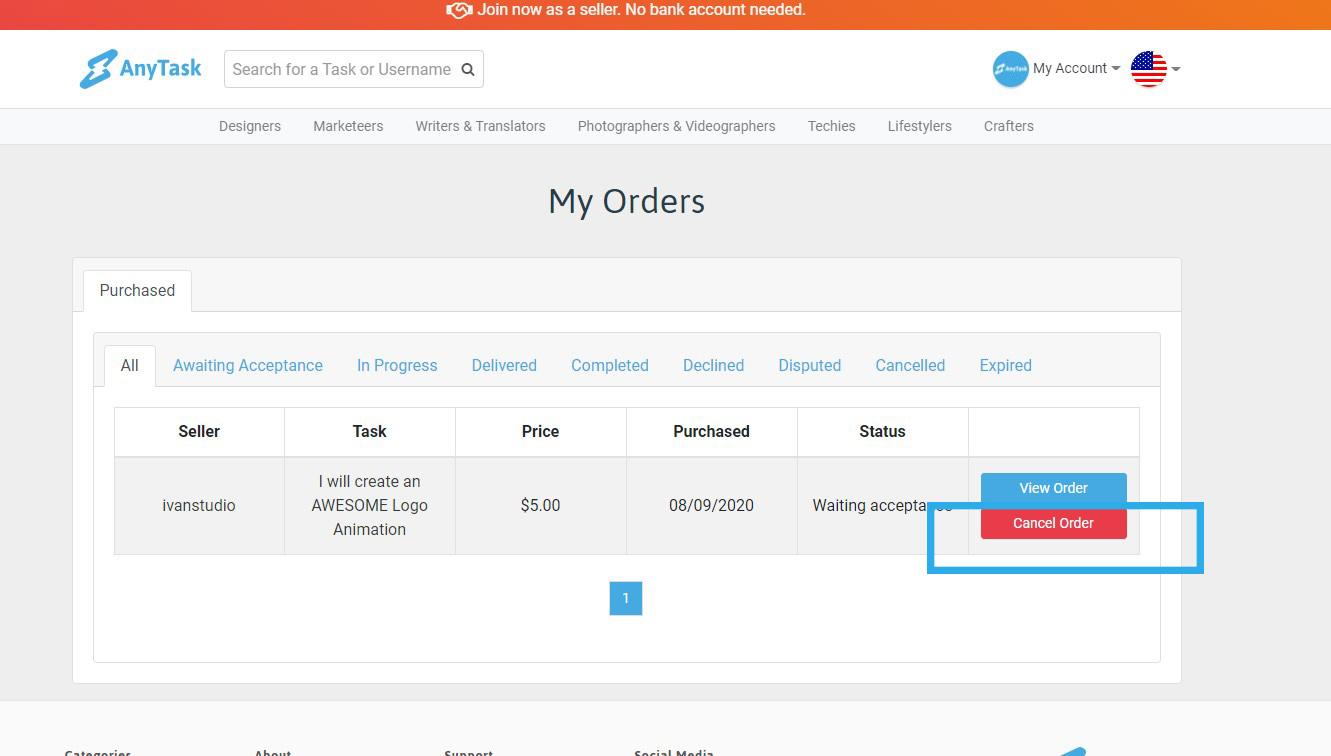 When will I be refunded?
Your refund will be handled by Stripe, our payment provider, and can take up to 10 days for your refund to be issued back to your card.
If for any reason you do not receive your refund after 10 days, please contact our support team with the following information for further investigation:
Your order date.
Order reference.
Username.
Task has been accepted
If your task has been accepted, you will need to raise a dispute to cancel your order.
If this guide hasn't helped to resolve your issue, please contact our Support Team.