You have signed up and created an account, now it is time for you to create your first task:
Select My Account, My Account Profile.
Select "earn by doing small tasks…start selling by clicking here".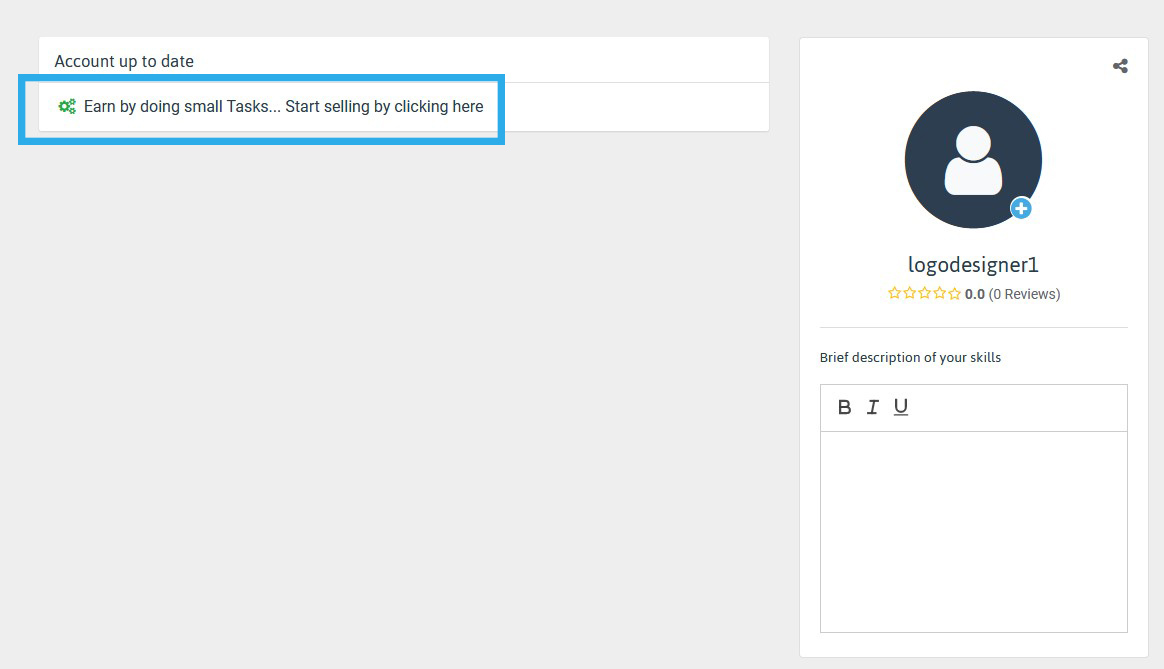 Your task
Tell us about your Task. This information will ultimately decide if the task meets the requirements for the buyer.
Task Title
It is what users will see when searching, so think about what people might search for and use those words within your title.
Make it catchy, it tells your customers instantly what you are offering.
Make it clear and to the point.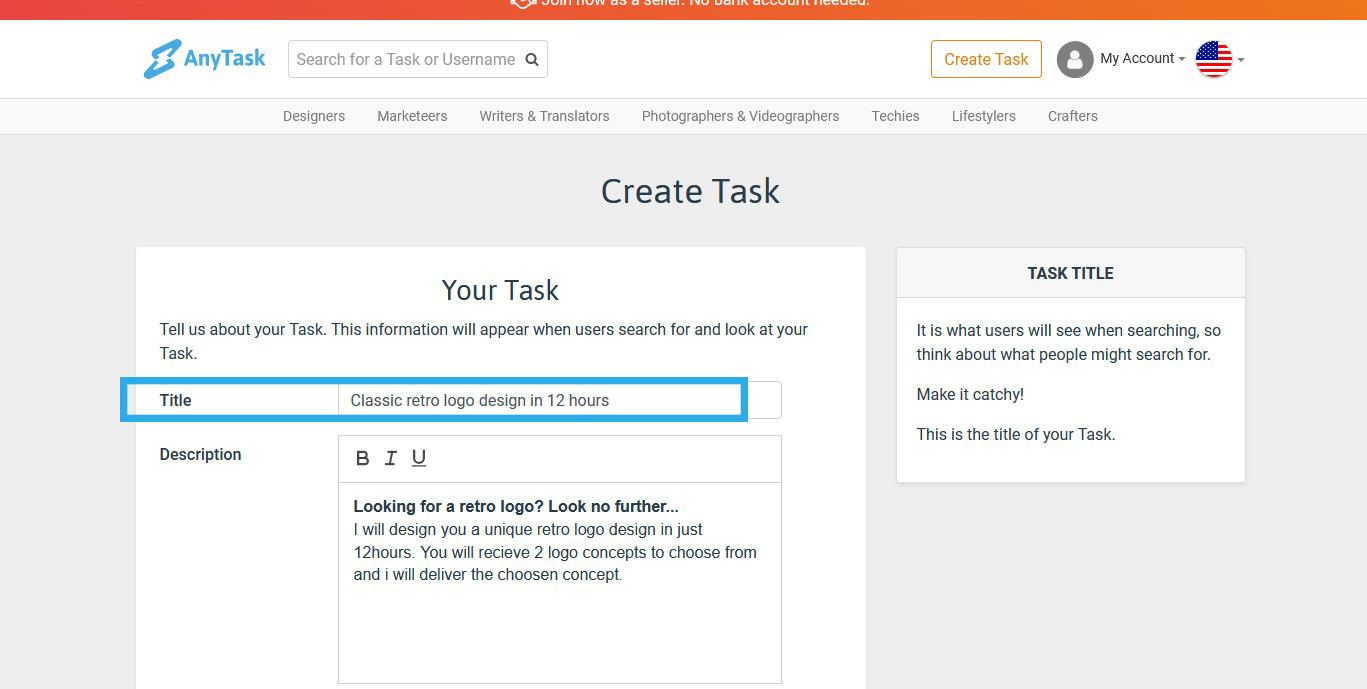 Task Description
What are you offering? Explain your task here.
It is important to be very clear and to not oversell or understate your task.
Remember you are trying to attract people to buy your task, so make sure your content sells your tasks.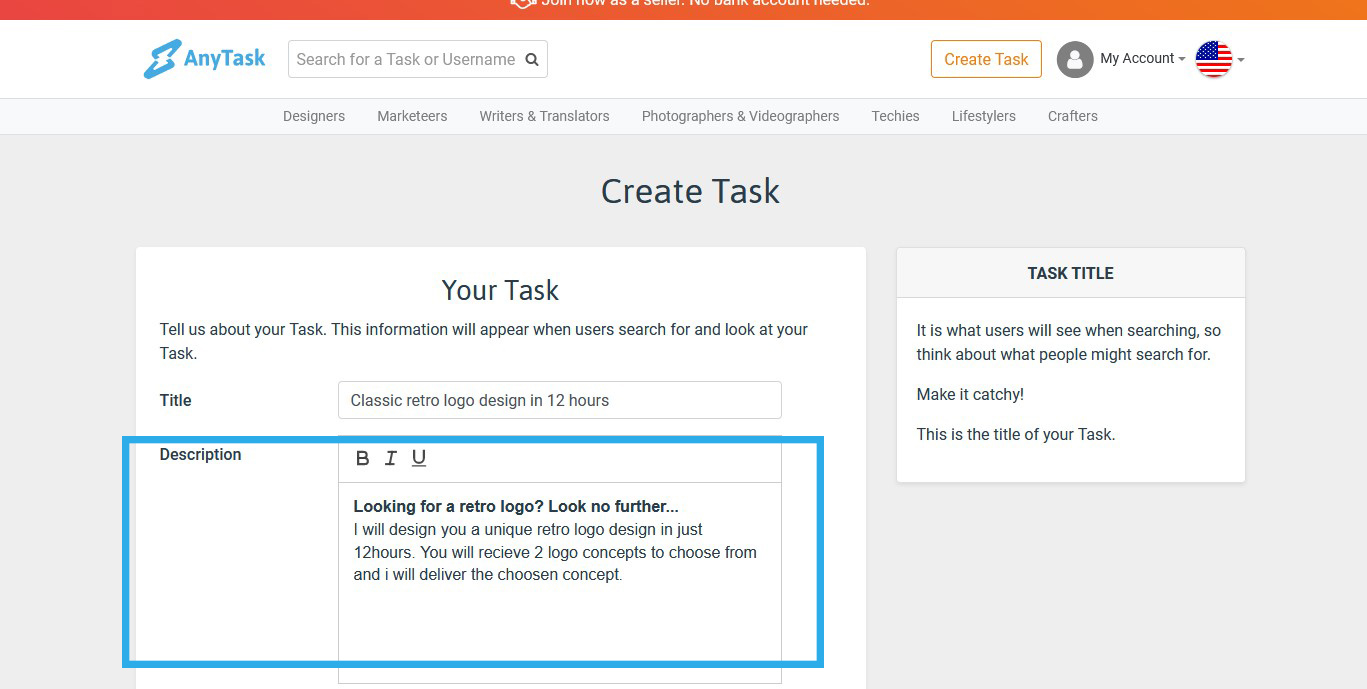 Final Product
This is where you tell your customer exactly what you will be providing, for example, I will provide a picture of your choice transformed into a Simpson character.
Do you need to include file type? For example, I will deliver your task in a Jpg format.

Translate to English
Don't speak English? Don't worry! Write your copy in your native language and click the translate to English button and we will do the hardwork for you.

Delivery
This is the number of days it will take you to deliver the first attempt at your task. This doesn't include revision days if the customer wants to make changes.
Revision
This is the number of times you will make changes to the task. For example, 3 revisions will allow you to attempt to deliver the task 3 times with 3 different sets of changes from the customer.

Setting your task price
Your task will be set in US Dollars (USD). When you sell the task, US Dollars (USD) will be charged to the buyer and converted into Electroneum (ETN) to be paid to you. The conversion rate from US Dollars (USD) to Electroneum (ETN) will be set from the time of sale.
We do not charge seller fees, so you keep 100% of your earnings. However, we do charge a service fee to buyers to cover the costs of running the AnyTask platform. This will be automatically added on the payment page.

Categories
What category does your task fit into? Remember, your task will be found by keywords in your content and by the category. If you do not select the right category, your task could be missed.

Languages
Will you provide your task in a selection of languages? Or will it just be English? You can include the languages here.
Photos/videos
This content will be your portfolio. Make sure your images are professional and clearly show your skills and ability.
Images are best shown in landscape format but don't worry about resizing, we'll take care of that for you.
Upload photos and videos that help describe the service that you offer.
We accept most image and video file types.
You can upload a maximum of 10 images and/or videos and they will be uploaded automatically.
The maximum size of each image/video is 500MB. Upload landscape image for better results.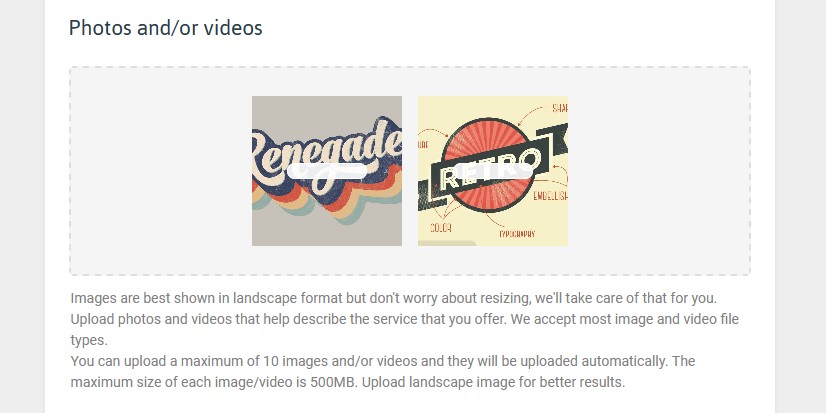 Task URL
We will automatically create a URL for you with the task title, however, you can opt to change the URL and shorten or customize it to how you see fit?
Remember to optimise your task for Google, your task URLs and Headers should contain the keywords you want to rank for.

Select Preview your task.
If all looks okay, submit your task.
Your task will then show as pending.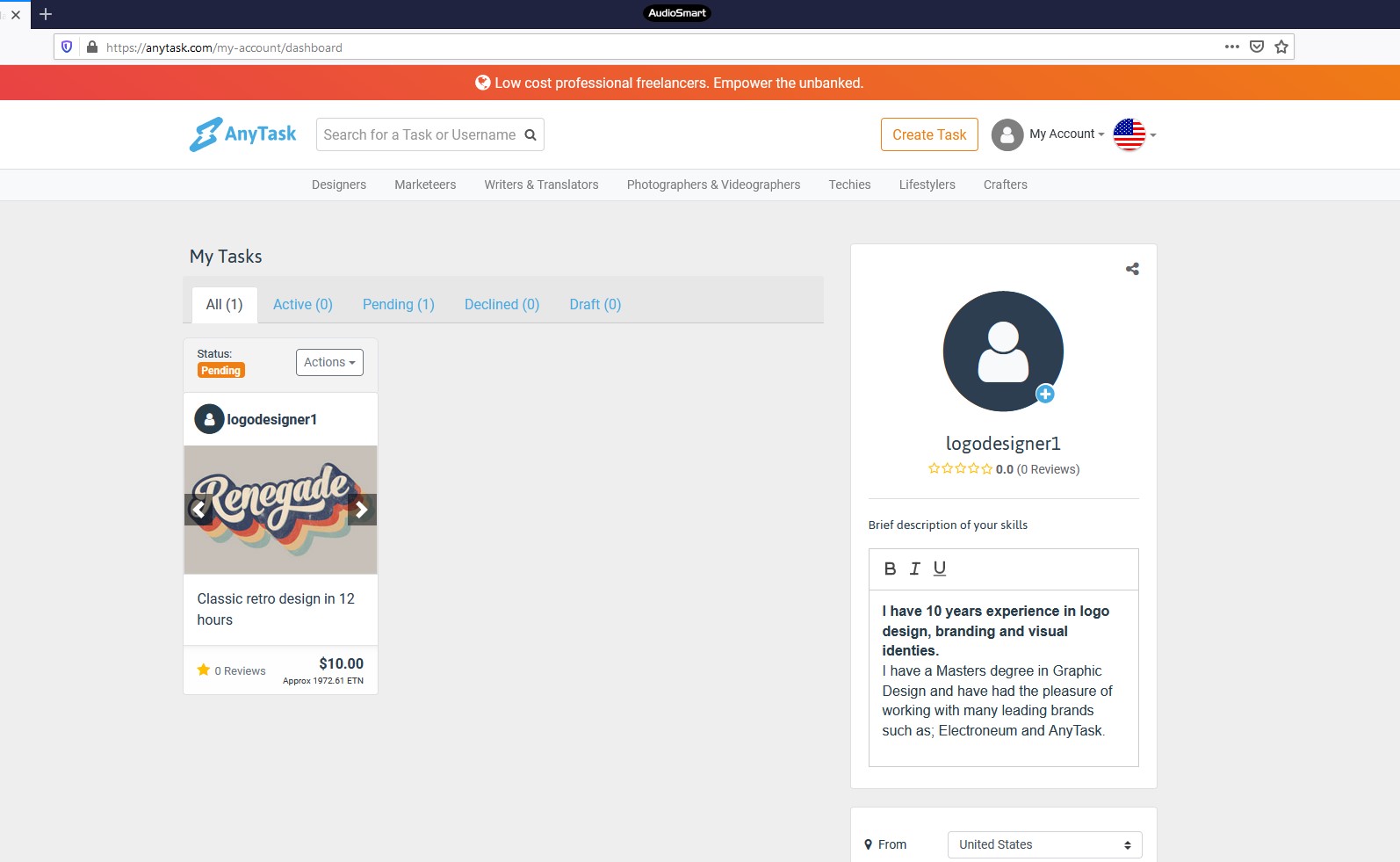 Our support team will review your task and approve it if everything is okay.
Once approved, your task will automatically change to active.
Sometimes, if a task does not meet our acceptance criteria, a task will be decline. For more information on why tasks are declined, see here.
What can I expect in the way of sales in my first month?
AnyTask cannot guarantee the sale of any task. The decision is completely down to the buyers which enter the platform.
To help new sellers, we promote tasks on our social channels, through email marketing, regularly change the featured tasks on the homepage and feature sellers in our blog.
If this guide hasn't helped to resolve your issue, please contact our Support Team.