Buying tasks on AnyTask is simple.
Search thousands of tasks either by category from the dropdown menu.
Or use the search bar to find freelancers by keywords.
What tasks can I buy?
AnyTask promotes freelancers that can offer digital services. Each task must be deliverable online and cannot be physical goods or services. AnyTask has freelancers that can offer digital services in the following categories: Design, Marketing, Writing, Translations, Photographers, Videographers, Development, Lifestyles, and Crafts. Find a task today.
Found the task you like? Perfect…
We advise contacting the seller before placing a purchase to confirm their availability within your designated time frame and to ensure they can fulfil your full requirements.
Find the Contact Me button on the task that you are interested in.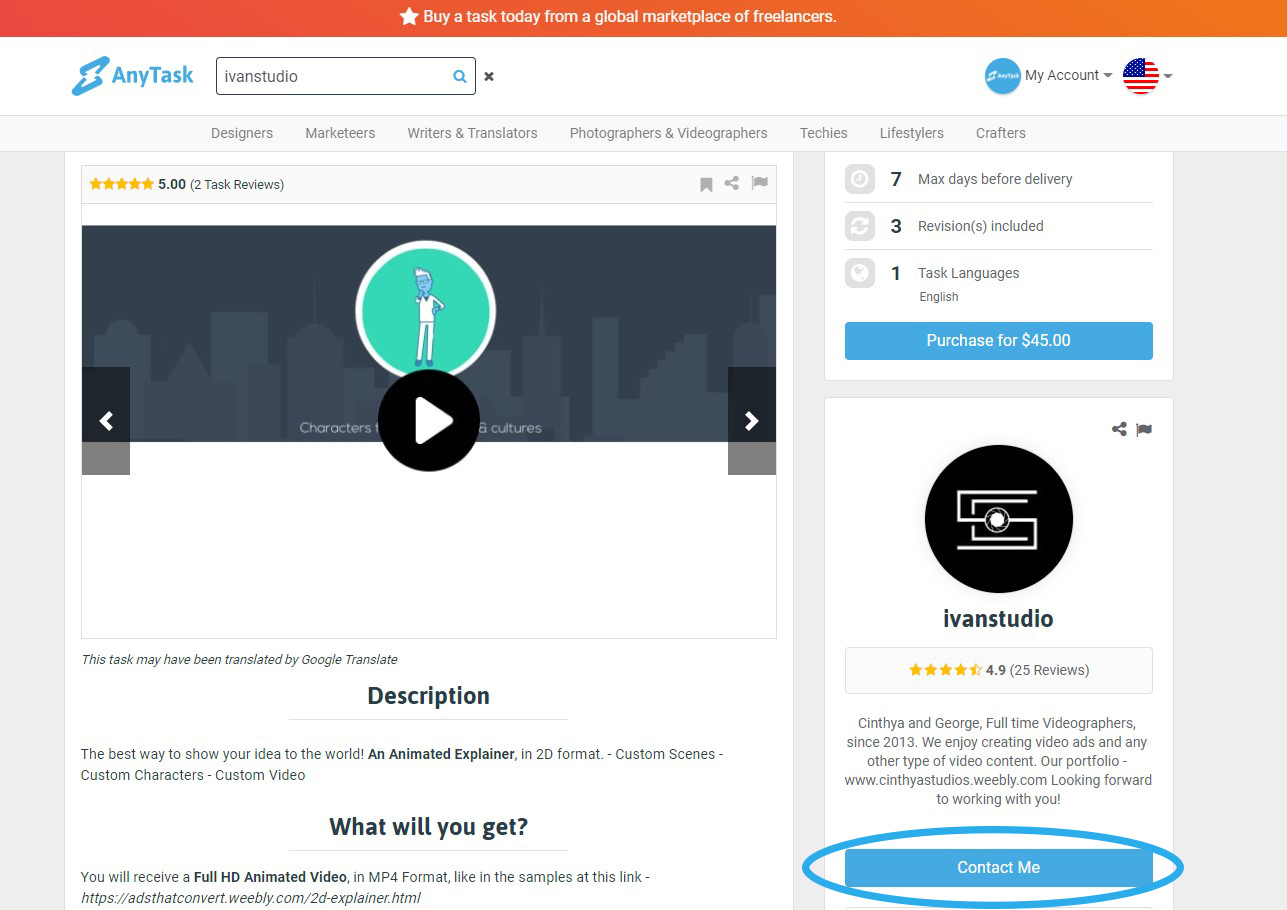 Once the seller has confirmed and you are happy to proceed, simply click 'Purchase for $'
Follow the instructions to make payment.
(Your payment is protected by AnyTask until the work is completed and approved by you.)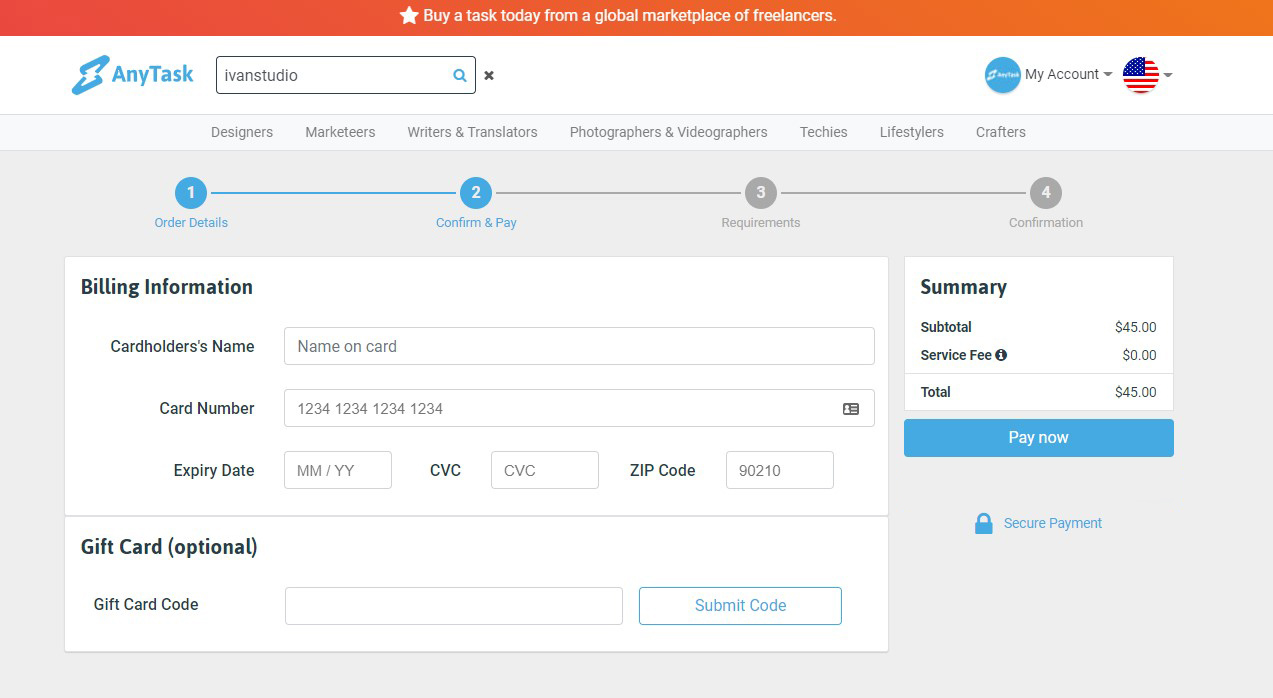 Order requirements
Be as clear and concise as possible. Talk about colors, fonts, keywords, target audiences, what the task will be used for… anything you can think of that will help the seller to understand your full requirements.

Document uploads
Upload any accompanying documents the seller will need
(you can upload up to 10 files).

Proof check the information you have provided is accurate
Agree all information you have provided is accurate.
Submit your requirements.
Put your feet up and wait for your order to be delivered.
How long does a task take to complete?
Tasks vary in length and are dependent on the amount of skill and work required. The freelancers set their own delivery expectations which can be seen in the summary on the task page. Before purchasing a task, you should check the delivery time and if the freelancer has any orders in the queue. This will give you an idea of how quickly the freelancer will be able to deliver your task.
If this guide hasn't helped to resolve your issue, please contact our Support Team.