Bought a task and would like to contact your seller?
Select My Account, Inbox.
Purchasing a task automatically creates a message thread in your inbox.
You will see the sellers name and task on the right-hand side and the message "Your order has been created successfully"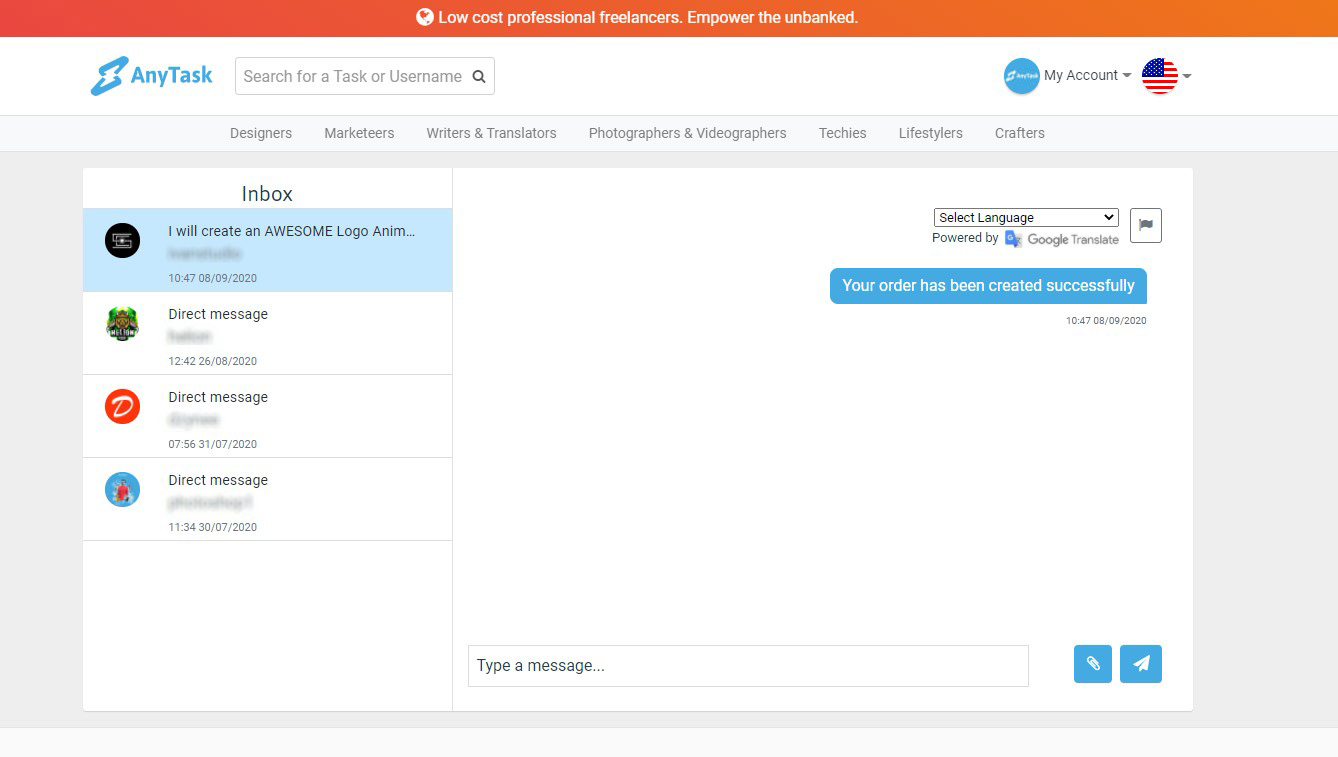 Type your message in the message box provided.
You can add files with the paper clip icon.
Send your message by clicking the paper airplane icon.
If this guide hasn't helped to resolve your issue, please contact our Support Team.