Who can raise a dispute?
Once an order has been created and accepted, either the buyer or seller has the option to raise a dispute if they feel they are experience an issue with the other party. For example, if a seller has delivered a task but not confirmed if they are satisfied or require revisions, the seller has the option to raise this order as a dispute to be paid or a seller has accepted a task.

Examples of reasons to raise a dispute
Order not provided correctly as per description
Order taking too long
No response from Buyer/Seller to messages
Either party no longer able to complete order
Payment Issues (Seller not receiving ETN)
How do I open a dispute?
We're sorry to hear things haven't worked out. Don't worry, our dispute process is very easy to use.
Select My Account, My Purchases
Find the order you would like to dispute, select View Order
On the order details screen, you will find at the bottom Raise Dispute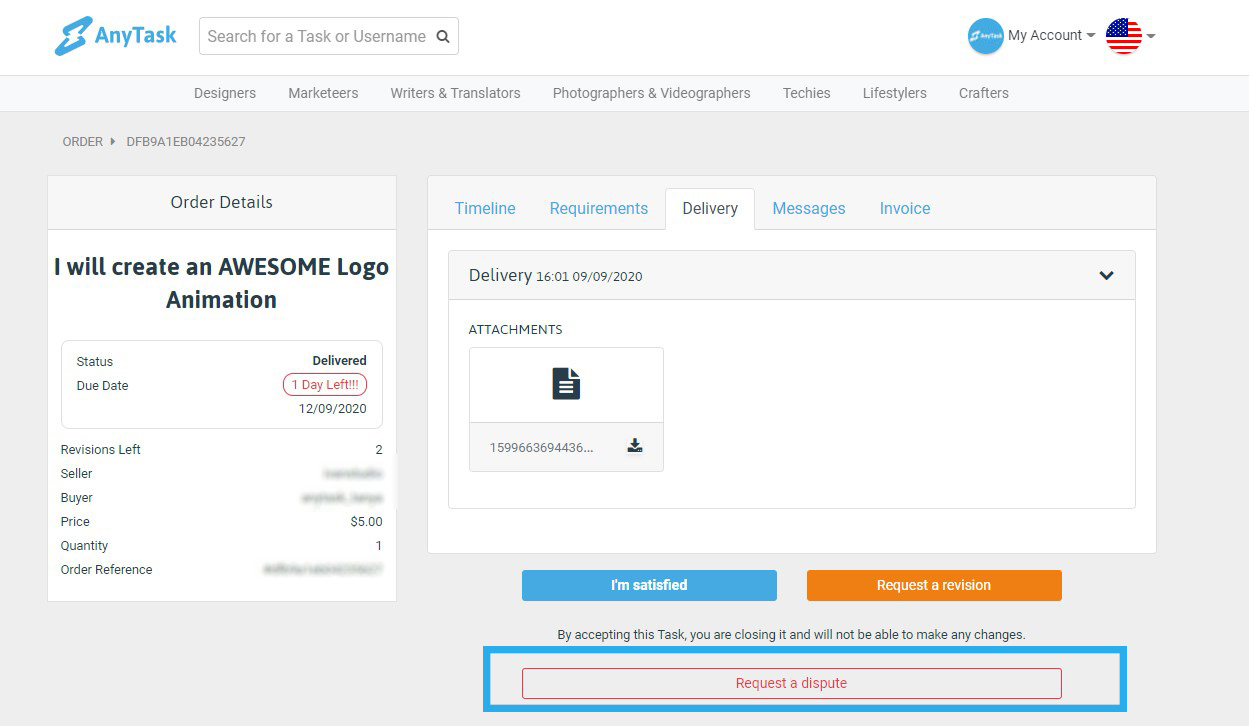 Once the dispute is open, you'll receive an email confirming the next steps. Following an evidence period where both you and the other party have the opportunity to explain your case and upload any supporting evidence, our Support Team will then step in, review the case of each party, and make a decision on the dispute. Refunds will be processed swiftly following the decision if the dispute goes in favour of the buyer.

Does AnyTask Contact me regarding my dispute?
Yes, our automated system will email you at every stage, including the opening of the dispute, reminders of the evidence period expiring, notifications of responses from the other party, notification of the evidence period ending, and a notification of the decision made by our Support Team.
How long does it take for a dispute to be resolved?
Disputes are usually complete within 5 working days. This allows both parties to provide evidence for their argument and for Support to investigate.
What happens if I disagree with a dispute?
Our Support Team carefully consider both sides of a dispute. The decision made by the team is final, however, we don't want anyone feeling they have not been adequately supported. If you strongly believe the dispute should have gone in your favour, please contact our Support Team and politely explain your case.
If this guide hasn't helped to resolve your issue, please contact our Support Team.