Welcome to the AnyTask team of sellers.
Not yet signed up, read our guide on becoming a seller.
Your profile will help you to stand out, so make sure you spend some time completing the following information:
Include a brief description of your skills.
You may want to include:

Number of years' experience in a particular field.
Relevant training and qualifications.
Keywords that buyers might be looking for in terms of skills, such as Content Marketing or Logo design.
Your description should be clear and prices and under 255 characters long.
Don't forget to use the styling options to help keywords or phrases stand out.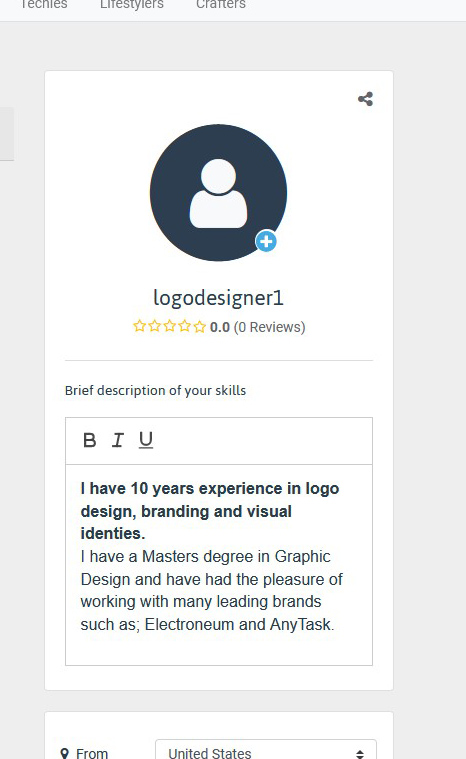 Languages

Do you speak or write in additional languages? Ensure to add them in here.

Mobile number

Add your mobile number to receive SMS notifications of when you receive an order.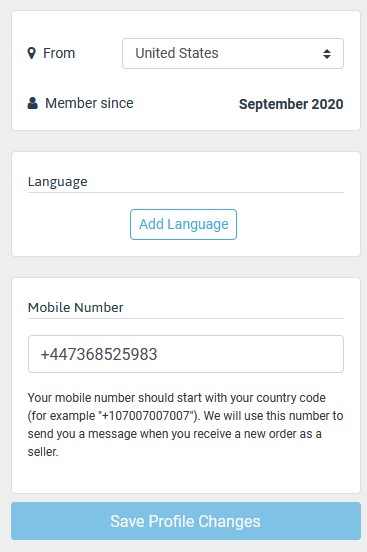 Now it's time to create your first task.
If this guide hasn't helped to resolve your issue, please contact our Support Team.