You can edit your task at any time.
Select My Account, Account Profile.
Your task will be shown on the left-hand side.
Select Actions, Edit.
Once you have edited your task and submitted it, it will go back into the approval process.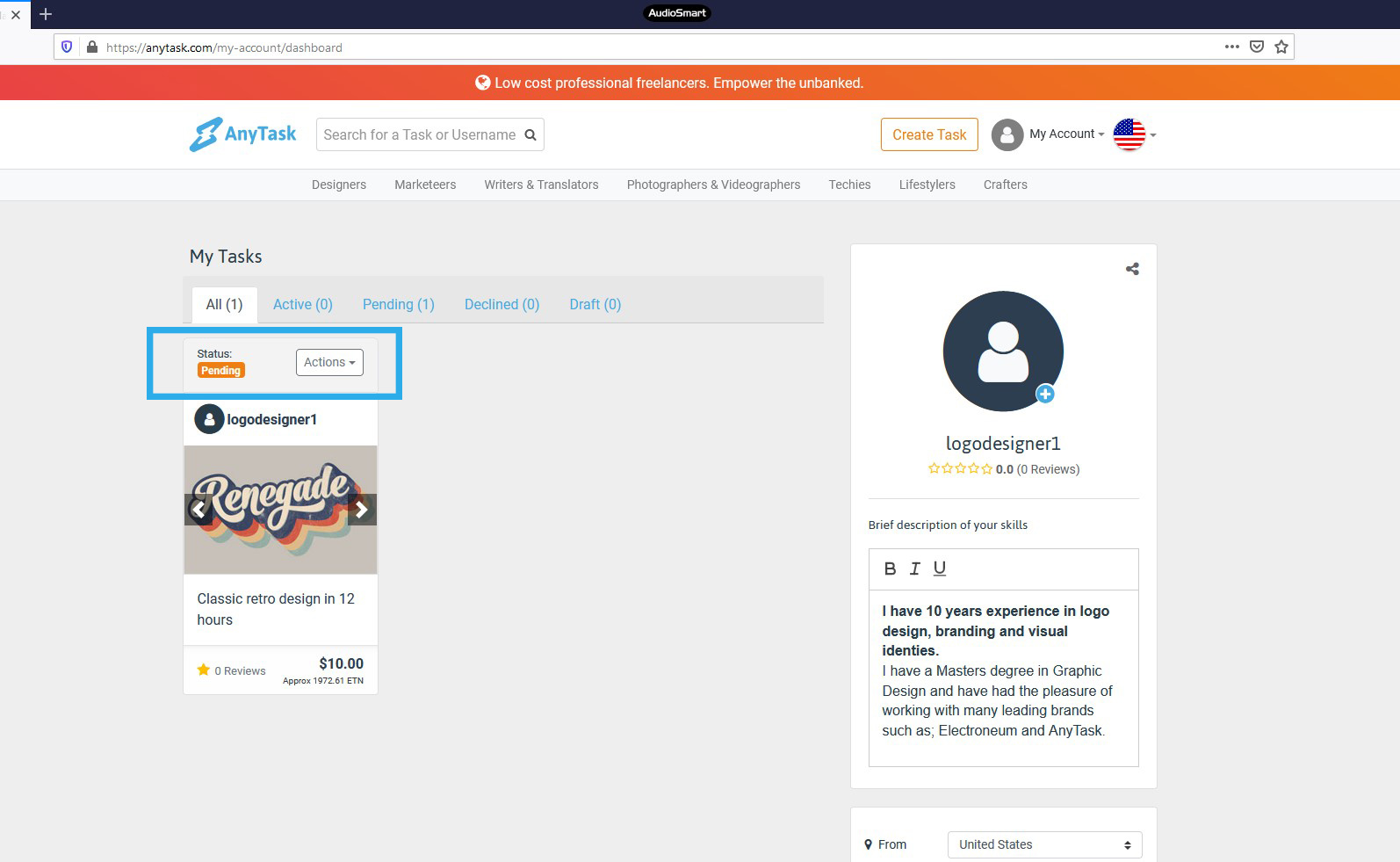 If this guide hasn't helped to resolve your issue, please contact our Support Team.