Gift Card rules:
Your gift card amount must fulfil the full task order value. You cannot part-pay with a gift card and pay the remainder with a credit card.
You will need to purchase your first task by the activation/use-by date.
The remainder of the balance will stay on your account until the expiry date.
Each gift card is unique and can only be used by one user.
Only one Gift Card per user
To purchase a task with a gift card:
Search thousands of tasks and follow the steps on buying a task.
When at the payment stage, you will see a gift code box underneath the credit card payments.
Insert your gift code number into the box provided and select Submit code.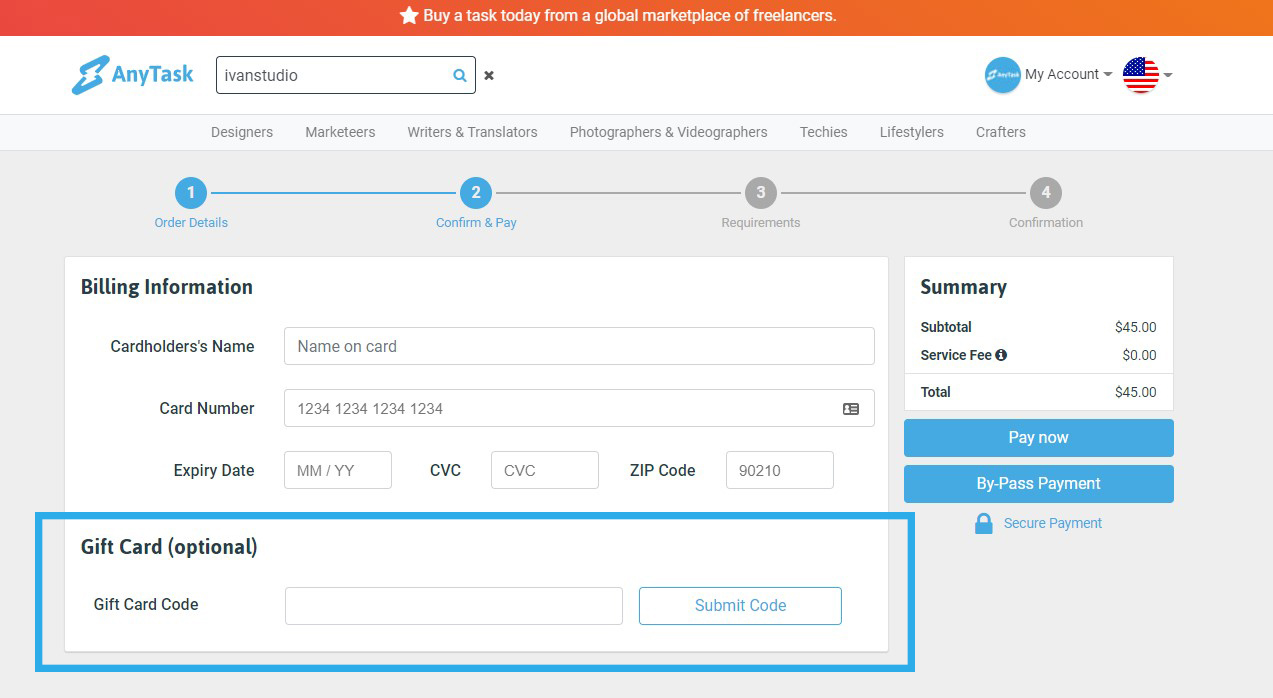 Have a problem with your gift card?
If you are experiencing problems with your gift card? Please contact us marketing@anytask.com
Please include the following details for a quick response:
Gift code number.
Amount.
How you received your gift code.
Your AnyTask username.
A description of the issue you are experiencing.
Screenshots of your issue if possible.
If this guide hasn't helped to resolve your issue, please contact our Support Team.